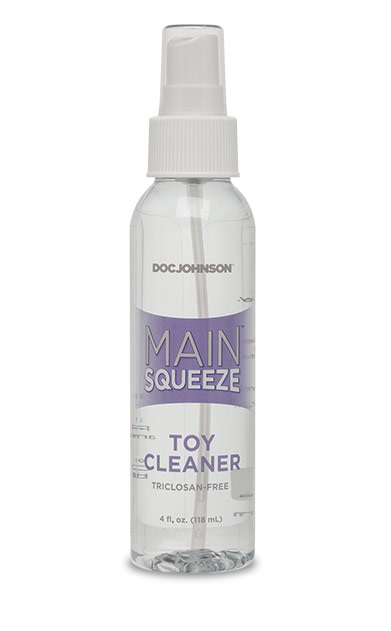 Branded Care Products Formulated Specially for Main Squeeze Strokers
Maintain and freshen your Main Squeeze with this safe and effective cleansing formula. Main Squeeze Toy Cleaner is a hygienic blend made without triclosan, sulfates, parabens, or colorants and is packaged in a convenient spray bottle for convenient application.
Gentle Formulation for Cleaning Your Main Squeeze™

Convenient Spray Application

Vegan-Friendly

No Triclosan, Sulfates, Parabens, or Colorants

Proudly Made in America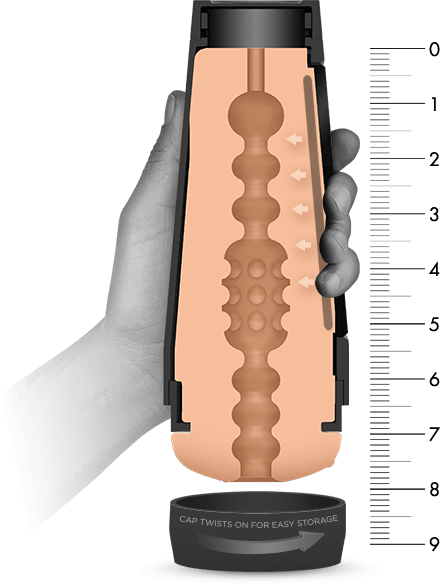 Maintains the Quality and Extends the Life of Your Main Squeeze
APPROXIMATE PRODUCT DIMENSIONS:
4 fl oz. bottle
Keeping your Main Squeeze clean and well-maintained is vital in ensuring both your hygiene and safety, and the longevity and quality of the product. To use this gentle antibacterial cleansing formula, spray enough to coat the surface of the area you wish to clean, let sit for at least 10 seconds, and wipe with a soft cloth or rinse with water. Allow to completely dry before powdering and storing.
PLAY PRODUCT VIDEO