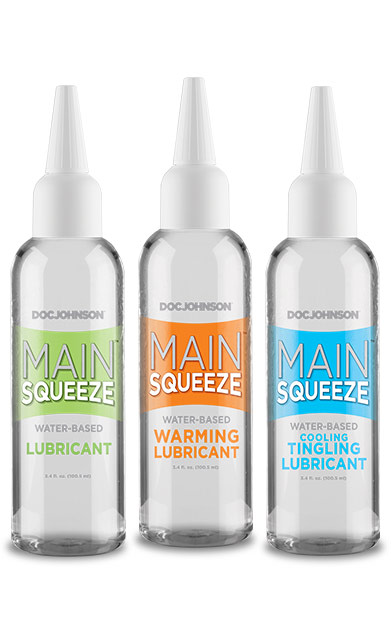 Precision Nozzle Fits Inside Main Squeeze and Makes Targeted Application Easy
Keep a bottle of this water-based lube on hand to have your Main Squeeze ready for anything. The precision nozzle is specially designed to lubricate the inside of your Main Squeeze stroker and is perfect for spot application of lubes to the body or other penetrable toys as well.
Water-Based Body-Safe Formula for Various Uses

Available in Water- Based, Warming and Cooling Tingle

Accepted As a 510(k) Medical Device

Body-safe lubricant is formulated without parabens or colorants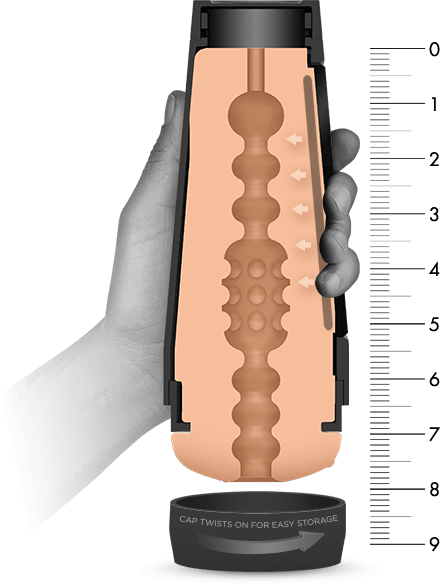 PLEASURE CONTROL IN THE PALM OF YOUR HAND
APPROXIMATE PRODUCT DIMENSIONS:
3.4 fl oz. bottle
In variations including classic water-based lube, a gentle warming formula, and an exciting cooling/tingling blend, Main Squeeze lubricants were created to make the best even better. The slim applicator nozzle on each bottle is specially designed to apply lubes inside Main Squeeze strokers, other penetrable toys, and anywhere else you want to warm up, cool down, and add a little extra-slippery fun.
Warning: If irritation or discomfort occurs, discontinue use and consult a physician. Very slippery on surfaces. Clean spills immediately. Keep out of reach of children and pets. This product is not a contraceptive or spermicide
PLAY PRODUCT VIDEO