Talc-free powder freshens and maintains the ULTRASKYN inserts for Main Squeeze strokers
Maintain and freshen your Main Squeeze with this powder specially formulated for use on the ULTRASKYN™ inserts. Main Squeeze Refresh Powder is made with natural ingredients and is 100% talc free, making it completely safe for personal use.
Specially Formulated Refreshing Powder

100% Talc-Free Formula

Restores and Maintains Your Main Squeeze

Proudly Made in America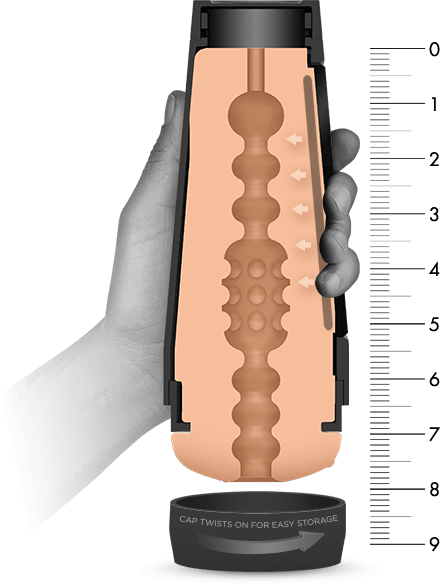 Maintains the Quality and Extends the Life of Your Main Squeeze
APPROXIMATE PRODUCT DIMENSIONS:
1 oz. (28 g) bottle
Powdering the ULTRASKYN™ liner of your Main Squeeze before storing between uses extends the life of the material for long-term use. Refresh Powder also keeps ULTRASKYN™ clean and smooth by forming a protective layer the prevents dust and other debris from accumulating on the lifelike material's naturally sticky surface, and easily rinses away with water when you're ready to use your toys again.
PLAY PRODUCT VIDEO