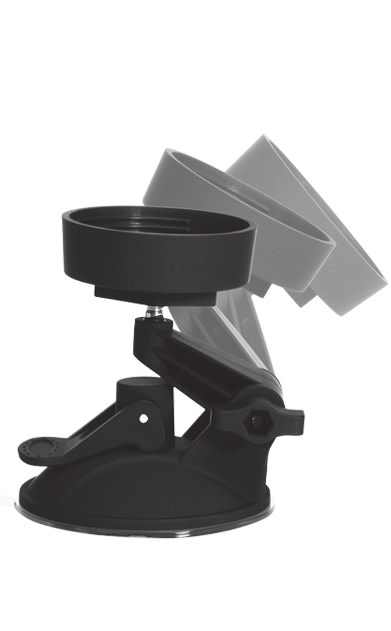 FOR USE WITH A VARIABLE PRESSURE ULTRASKYN™ STROKER
This super strong lever-release suction cup is specially designed to fit Main Squeeze's proprietary screw-on end cap and powerfully adheres to any smooth, non-porous surface. The Main Squeeze Suction Cup Accessory is designed for hands-free use of your Main Squeeze stroker and is ideal for shower/bath use. The strong adjustable arm swivels and bends for custom positioning, and locks into place. Includes complete instructions for use.
SUPER STRONG LEVER- RELEASE SUCTION CUP

PROPRIETARY MAIN SQUEEZE BASE SCREWS ON LIKE END CAP

POWERFULLY ADHERES TO ANY SMOOTH, NONPOROUS SURFACE

SWIVLES AND BENDS FOR CUSTOM POSITIONING

DESIGNED FOR HANDS- FREE USE

PERFECT FOR THE SHOWER OR BATH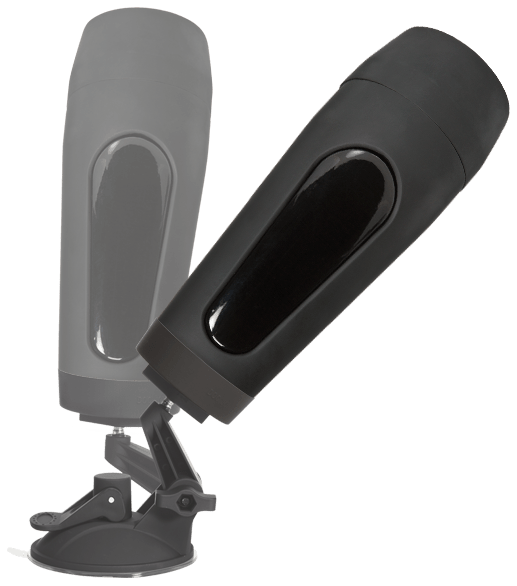 INSTRUCTIONS FOR USE
ASSEMBLY: REMOVE END CAP FROM THE BASE OF YOUR DOC JOHNSON® MAIN SQUEEZE™ VARIABLE PRESSURE STROKER (SOLD SEPARATELY). ATTACH STROKER TO SUCTION CUP ADAPTER BY TWISTING IT INTO THE CAP ON THE ADAPTER.
USAGE: TO ATTACH YOUR EXTRA-STRENGTH SUCTION CUP TO A SURFACE FOR USE, LIFT THE LOCKING LEVER TO AN UPRIGHT POSITION, PRESS THE CUP FIRMLY ONTO A SMOOTH, NONPOROUS SURFACE, AND PULL THE LOCKING LEVER ALL THE WAY DOWN. LOOSEN THE WING NUT AT THE SIDE TO ADJUST STROKER HEIGHT AND ANGLE, AND TIGHTEN TO LOCK IT INTO POSITION.
PLAY PRODUCT VIDEO