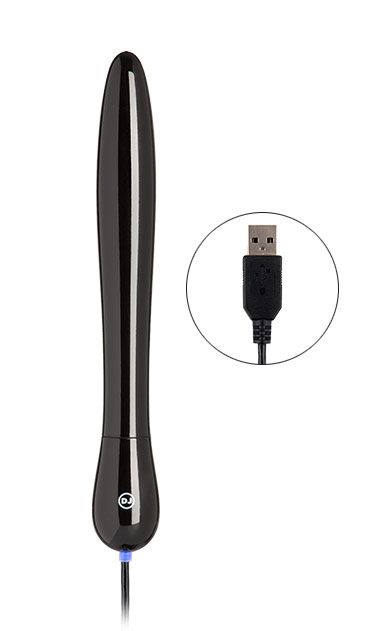 Warms Interior of Main Squeeze™ Ultraskyn™ STROKERs
We heard things were heating up between you. Warm up to your Main Squeeze ™ even more with this proprietary warming wand created to enhance the pleasure of our popular Main Squeeze™ line of hard-case variable pressure masturbators. The Main Squeeze™ Warming Accessory conveniently plugs into any USB device or charger port to power it on, and completely heats the ULTRASKYN™ interior to 98°F (37°C) in just 8 minutes.
The Warming Accessory was created exclusively for use with Main Squeeze™ strokers, approximating body temperature to feel even more like the real thing and featuring a slim design that won't alter the shape, texture, or tightness of your product.
Warms ULTRASKYN™ Interior of Main Squeeze

Wand Fully Heats to 98°F/37°C in 8 Minutes

Slim Design and Safe Temperature

USB Powered with LED Indicator

Phthalate-Free, Body-Safe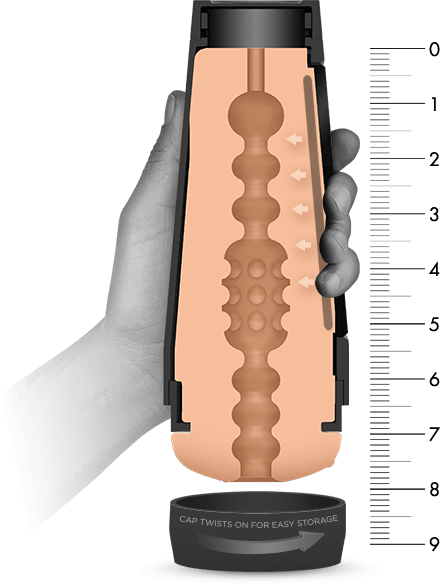 PLEASURE CONTROL IN THE PALM OF YOUR HAND
APPROXIMATE PRODUCT DIMENSIONS:
Total Length: 7.25" (18.415 cm)
main squeeze™ insertable Length - 5.5" (12.7 cm)
Width: 0.75" (1.90 cm)
Circumference: 3" (7.62 cm)
Must be plugged into USB charging port for power to turn on. Unplug and disconnect from charger when not in use. Do not leave unattended. Do not use in or near water.
To clean, spray with Doc Johnson® Toy Cleaner or wipe with a damp cloth using mild soap and warm water. Do not hold under running water. Do not submerge. Allow to dry completely before storing separately from other toys in a cool, dry place.
PLAY PRODUCT VIDEO